IVSI in Germany
2009, 2011 and 2012 – SalumiAmo® wunderbar!
The third edition of SalumiAmo® Germany was in autumn 2012. Hamburg, Düsseldorf and Berlin were the 3 leading cities in which the valorization programs for the Italian deli meats were conducted in the month of November. Three weeks of tastings in fourteen participating restaurants with ´Happy Hour´ events presented in the classical Italian ´aperitivo´ style. Our products have convinced the press and around fifteen thousand connoiseurs and foodies during the free tastings, revealing the world of long tradition and history as well as the flavours and nutritional values to the industry and private consumers. After the striking success of the first edition IVSI has decided to make Germany the principal venue of SalumiAmo® Europe. The ´aperitivi´ organized for the second edition took place in 22 locations of which the best visited were the high end restaurants in four different cities: Hamburg, Dresden, Frankfurt and Munich.
In each city the SalumiAmo® promotions have been lead by an introduction event in renowned restaurants, often owned by celebrity chefs (like Cornelia Poletto in Hamburg or Carmelo Greco in Frankfurt). And once again the concept of the classical Italian ´Aperitivo´ was very successful, advertised to the big audience via advertising campaigns on the radio and in the local press.
During the start-up of SalumiAmo® Europe in 2009 the events were performed in three cities: the elegant city of Hamburg, the rich city of Munich and the fashionable city of Berlin. Three opening events were dedicated to the Italian deli meat products, one for each city. In total twenty-one eminent venues hosted the events. Published by newspaper and radio advertisements. Foregoing to each promotion a mini training was offered to the chefs and their waiters including serving suggestions and important information for the tasting. Altogether around twenty thousand people have participated in the ´Happy Hour´ events.
<
>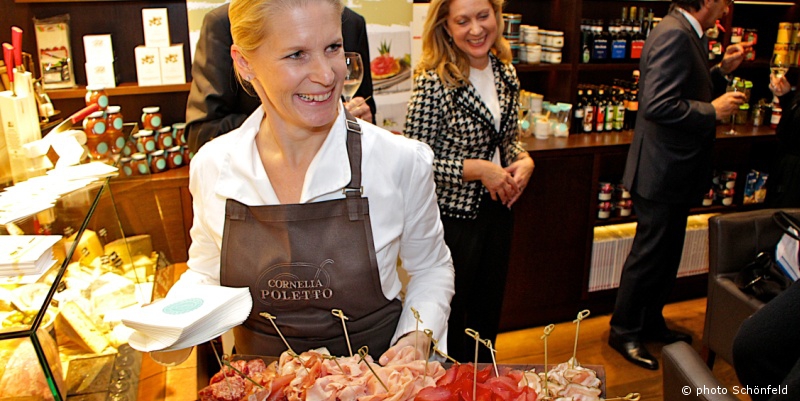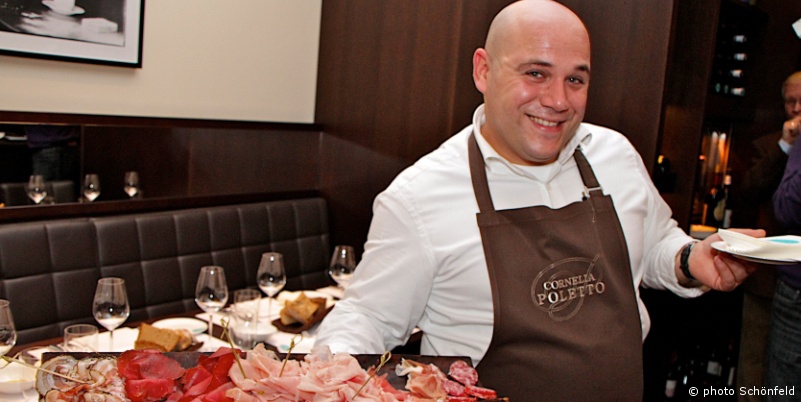 1994-1995 First promotional campaign in Germany
Employing publicity campaigns and promotions supported by the creation of suitable recipes, the Italian Deli meat products have found increasingly their way into German gastronomy. Involving the German press in organizing perfectly aligned tours to the manufacturing facilities helped significantly to get to know the products and to create an attachment with the Italian territory. At the same time, during the promotion program, tastings were offered in strategic selling points with the aim to deepen the knowledge on the various types of sausages, at that time known in Germany only in part.
<
>