IVSI in Sweden
2009-2011 – European promotional program "Made for Taste"
From 2008 to 2011 the IVSI promoted the Italian deli meat products in Sweden within the European project "Made for Taste" realized side by side with the Italian association of wine 'Unione Italiana Vini' (UIV) and simultaneously at the fairgrounds of Verona, to diffuse the PDO (Protected Designation of Origin) and PGI (Protected Geographical Indication) deli meats and wines. Every year in Sweden tastings of processed meat products and wines were realized at twenty renowned venues and restaurants in Stockholm for workers of the sector, opinion leaders and press campaigners. An important role has been accredited to trainings and instruction: courses on wine and cold cuts were organzied for professional trade schools and universities located in different cities of Sweden, from Bastad to Umea, from Malmo to Bollnäss and Stockholm. The trainings also involved chefs and restaurant owners. Within the program guests like Swedish journalists and professionals were hosted in Italy for example during the wine fair Vinitaly, a public relation work was carried on during this time and information some material and a dedicated website realized.
<
>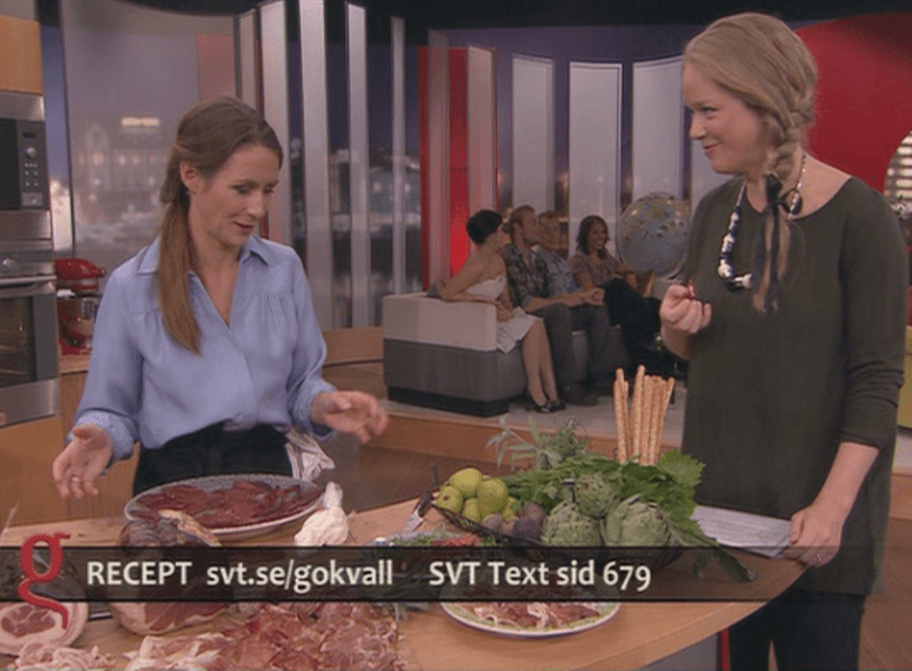 1997-1998 – First promotional programme in Sweden
The launch of the first promotional program in Sweden in 1997-98 was initiated by a gala evening in Stockholm to which the Italian Ambassador invited journalists and local operators. This event was followed by a workshop for workers of the sector. Subsequently a series of tastings of Italian deli meat products was implemented in selected selling points in the area of Stockholm where mini-recipe books were distributed in Swedish. To support the promotional operations advertisements were published on the gastronomic periodical "Allt Om Matt" and on two of the main Swedish newspapers. Finally public relation work, including the supply of product samples and press information portfolios for journalists of the most important Swedish culinary and womanly newspapers was conducted.
<
>