IVSI in Russia
2006 – Campaign "The taste of Italian Style"
In 2006 the Institute participated to a promotion mission of the Italian food and agricultural sector, promoted of the Italian Trade Agency in collaboration with "AIDI-Asti Spumante", the "Enoteca Italiana di Siena", the Consortium of "Grana Padano" (Parmesan cheese) and the Consortium of "Prosciutto di San Daniele" and "Mortadella Bologna".The program was expressed by a press campaign "The taste of Italian Style" on several reviews and the realization of information material (brochure-receipe book). Furthermore events and tastings were organized in Moscow and St. Petersburg. The "Settimane della cucina italiana" (Weeks of Italian kitchen) were implemented at restaurants with high-profile customers and at the Imperial Hall of the Department store GUM – beautiful Muscovite setting close to the Red Square – where an entire event day was dedicated to all the products of the campaign. A press conference was the opening act for the presentations followed by a tasting lunch with Italian products and an open workshop for importers, distributors, buyers and restaurants.
<
>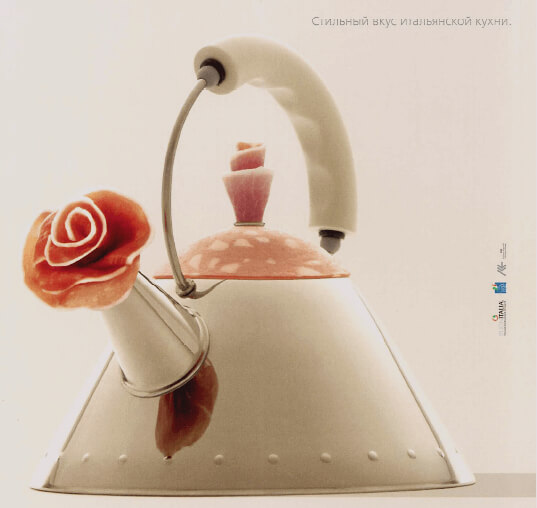 2004 – Prodexpo Fair in Moscow
In 2004 the IVSI participated at the International Exhibition for Food and Beverages Prodexpo in Moscow, one of the most important exhibition sites for food in Russia, with a booth of more than sixty square meters positioned within the collective Italian exhibition area. The participation had a twofold aim: to present the entire range of Italian cold cuts employing tastings and the distribution of promotional information material in Russian language and to stimulate the commercial relations of the consortium companies by promoting meetings between Italian and Russian operators.
<
>